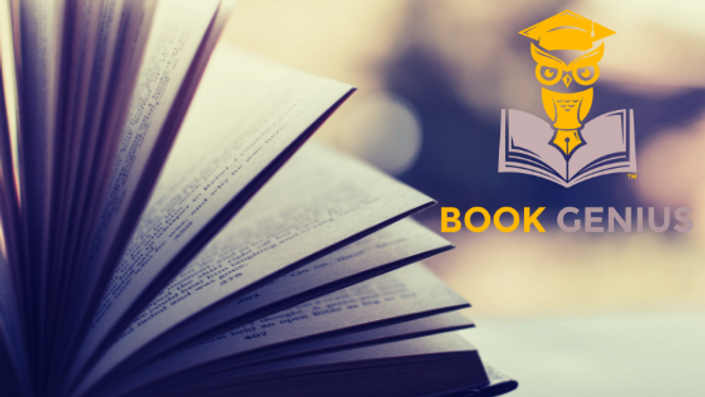 Profitable Publishing Complete Book Business Toolbox
Everything you need (and nothing you don't) to write, produce, publish and market your book for profit with 8-weeks of live guided instruction
Get Toolbox Now
What if something you've done almost all of your life - something fun, relaxing and enjoyable -- could actually be your best avenue to a profitable business or career booster?

💡Publishing a book is your smart and easy solution for reaching the next level if any of the below represent you:

✓ You Want to Create an Earning Asset To Generate Extra Cashflow

✓ You Want to Brand Yourself for a Career Upgrade

✓ You Want to Boost Your Authority and Reputation

✓ You Want to Create an Authoritative "Calling Card"

✓ You Want to Create a Positive ROI Marketing Asset

✓ You Want to Become a Paid Speaker or Presenter

✓ You Want to Create a Platform

✓ You Want to Become an Influencer

✓ You Have a Story to Tell (yes, it IS good enough)

Most people have a hard time imaging themselves as a published author. Many believe they don't have the right skill level or the right connections to accomplish such a celebrated goal. They're waiting for someone to give them permission.
💡But in today's publishing marketplace, that's not how it really works. Not anymore. The truth is if you really do want to publish, the most important asset is having the right information and tools -- nothing more.
With the right toolbox, you will be empowered to use publishing on your own terms, as a powerful pathway to entrepreneurship, career development and the most important measurement in business -- profit.

💡With the Book Genius methodology, if you can write an email, you can effectively write a book. If you can write a social media post, you can effectively market and promote your book. All that you need is our roadmap to do things the SMART way, saving you time, money and frustration while making serious business of your efforts.

💡The Book Genius Profitable Publishing Complete Book Business Toolbox is available in two levels:
🛠The Complete Toolbox: Your complete book publishing business delivered in 8-weeks of live instructional guidance, along with exercises, budget, timeline, checklist, resources and troubleshooting.

🏦The Personalized Toolbox: (limited quantity): Your complete book publishing business tailored to your exact needs and specific project(s). The Personalized Toolbox is delivered in 8-weeks of live instructional guidance, personalized budget, timeline, checklist and resource list, two personal 30-minute individual Genius sessions, and access to the members-only private Book Genius VIP Group with weekly Genius office hours. The Book Genius VIP Group is a private group open only to those who are the most serious about their business and hosts occasional publishing industry speakers with virtual events to accelerate business growth.
💰Every Book Genius participant is eligible to participate in our affiliate program. For each paid enrollment that comes from your personal link, you'll receive $50 and up to $100 - with no limits. You'll gain access to your personal affiliate link when make your Book Genius registration. If your attributable enrollments exceed the cost of your selected Book Genius Complete Book Business Toolbox, then you've already begun your path to profits. We are committed to your success and believe in the power of collaboration and teamwork. Let's win together. Learn more about the Book Genius Affiliate Program by reading the FAQs below.

Now is the perfect time to explore what the ease of independent publishing can do for you, your career, or your bottom line -- creating a new world of opportunities right underneath your fingertips.

The world is waiting for what you have to say!

Book Genius was created with deliberate attention to providing a transparent, repeatable and credible end-to-end solution to achieving a profitable business in publishing. The guided instruction and resources provided in the Profitable Publishing Complete Book Business Toolbox will deliver everything you need to develop your confidence, competence and clarity to successfully finish your book, publish it professionally, and market it profitably according to your goals.

Your Instructor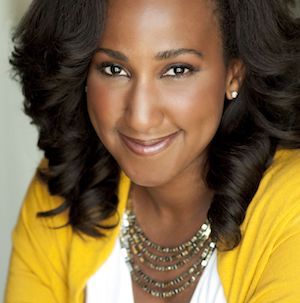 📚 Jaunique Sealey established and runs the popular Book Genius Meetup in Los Angeles. A graduate of Harvard Law School and Duke University Platt School of Engineering, Jaunique published her first book, Maybe It's You under the pen name "Nikki Nokes" while employed as a dealmaker executive in the digital business development group of the world's largest record label group, known for establishing several of the digital music distribution business models that govern the industry today. She also served as a recurring commentator on CourtTV (now truTV) during the widely-viewed Phil Spector trial.
📚 Following a successful year of running Atom Digital, the digital marketing agency of record for Lady Gaga during the platinum launch of the "Born This Way" album and the originator of the multiple-award-winning "Gaga's Workshop," Jaunique published her second non-fiction book on social media and branding strategy entitled, Piece of the Fame. With this publication, she launched Jaunique Sealey Business Consulting -- a consumer-products and startup-focused brand, product and audience development agency, along with a series of high-profile domestic and international paid speaking engagements.
📚 Her entrepreneurial efforts caught the attention of the late artist Prince, who hired her as an in-house counsel and business development executive at Paisley Park, and served as a personal and professional mentor who strongly encouraged ownership and artistic independence.
📚 Jaunique then led the launch team for The Adventures of Ai, an international charity-focused children's book project (written by NYT Bestselling author Craig Bouchard) that reached over 100,000 school children with its #1 ranked mobile game app. She was subsequently hired as a turn-around CEO to re-envision and resurrect the prestige cosmetics and skincare brand Cosmedicine, culminating in the brand's launch at QVC with a personal appearance.
📚 Following this, she published two more books – Regroup: the How-To of Never Giving Up, a non-fiction book about resilience and Black Girls Must Die Exhausted, a favorably reviewed debut novel, written as Jayne Allen.
Program Contents
Introduction (Immediate Access)
Available in days
days after you enroll
Week 1 - Marketing Starts With the Product: What to Do Before You Write
Available in days
days after you enroll
Week 2 - Plan a Profitable Book
Available in days
days after you enroll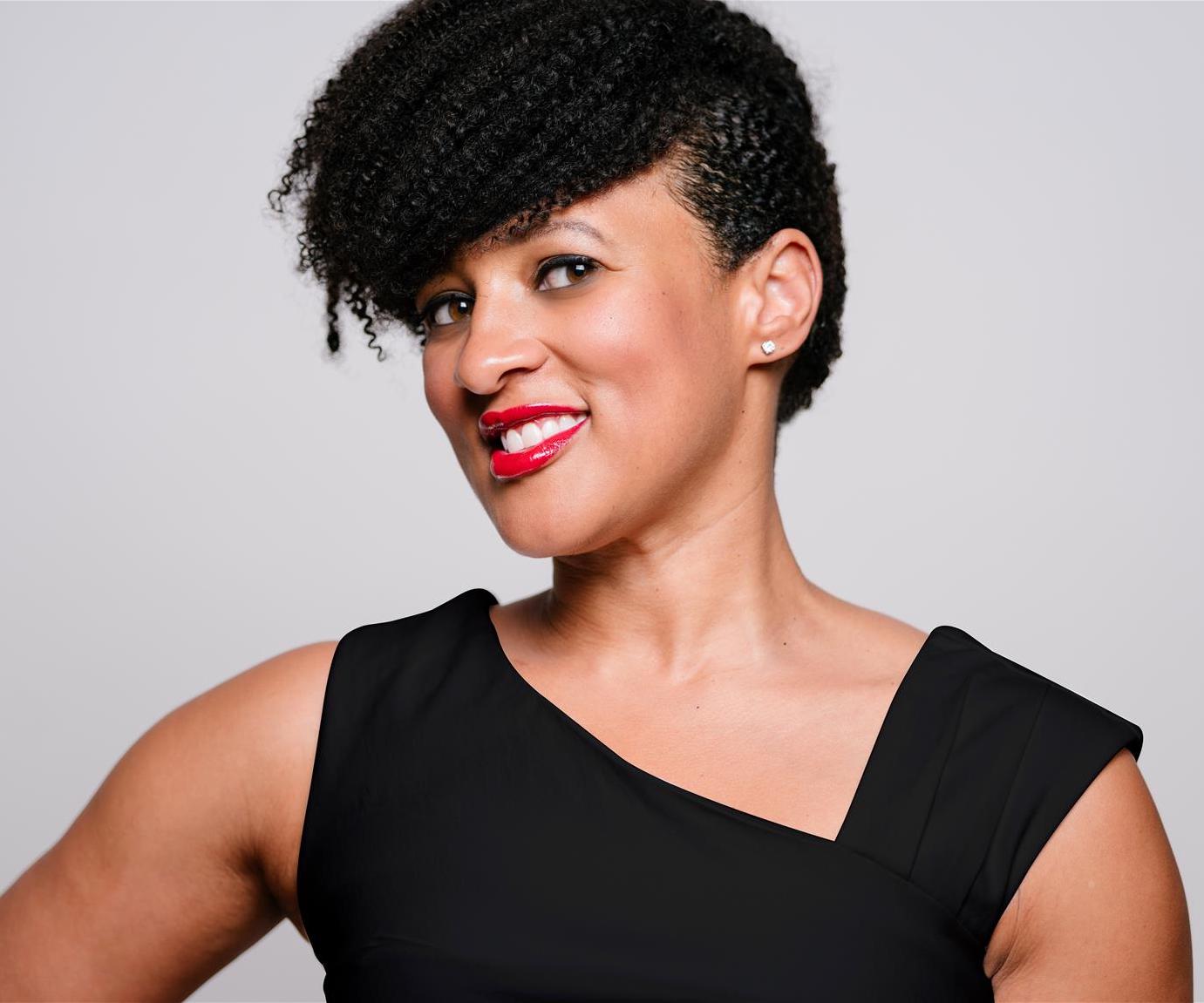 "Jaunique was an excellent resource in providing clear guidance and information that helped me successfully publish my first book, Thank God I'm Natural -- The Ultimate Guide to Caring for and Maintaining Natural Hair. Thank God I'm Natural started needed conversations among black women about natural hair care and workplace acceptance, even before it became as commonplace as it is today. The extensive research that went into my book and the community built through social media eventually became the foundation for my natural hair care line, TGIN, now sold at Target, Walmart, Sally's Beauty and other locations all around the World."
- Chris-Tia Donaldson, J.D., Founder and CEO of Thank God It's Natural
Frequently Asked Questions
When does the live instruction start and finish?
The Book Genius Profitable Publishing Complete Business Toolbox contains 8 weeks of live weekly instruction. Instruction begins on Tuesday, April 15th, 2019 and is conducted via livestream at 8 PM EST/ 5 PM PST. If you cannot make the live instruction for any week, a recording of the presentation and Q&A will be posted the next day and will be accessible to you on an unlimited basis. The final session of live instruction will be will be on June 4th, 2019, marking the end of the 8-week course. You will have ongoing access to the course lectures and content.
How long do I have access to the live instruction?
How does lifetime access sound? After enrolling, you have unlimited access to the presentation recordings and resource downloads for as long as you like - across any and all devices you own.
What if I have already published a book? Is this still for me?
Yes. The Book Genius Profitable Publishing Book Business Toolbox delivers the best and most efficient solution to create a profitable publishing business from end-to-end. A significant portion of the instruction and resources covers marketing, distribution optimization and the business of distributing and marketing your writing for profit (and fun!!). The segment on efficient writing may serve to increase your writing efficiency as well.
How do I enroll in the Book Genius Affiliate program?
If you are enrolled in a Basic Toolbox Masterclass or the 8-week Profitable Publishing Complete Book Business Toolbox, you will automatically be provided with an affiliate link to share at your time of registration. The link is personal to you and should be the link that you use as you share information about Book Genius with your network. Your personalized link will remain active for 365 days.
How does the Book Genius Affiliate Program pay me a $100 per Book Genius Profitable Publishing Complete Book Business Toolbox Enrollment?
Affiliates receive a percentage of the enrollment fee paid attributable to their personal link. Students enrolled in a Basic Toolbox Masterclass receive 10%. Students that are enrolled in the Complete 8-week Toolbox receive 20%. Upon registering for either a Masterclass or the Profitable Publishing Book Business Toolbox, you will automatically receive your personal affiliate link for direct payment. Your personalized link will remain active for 365 days. Students that are only enrolled in the Masterclass will receive $50 per signup as an affiliate. Affiliates enrolled in the Profitable Publishing Book Business Tollbox receive $100 per paid enrollment generated from their personal link.